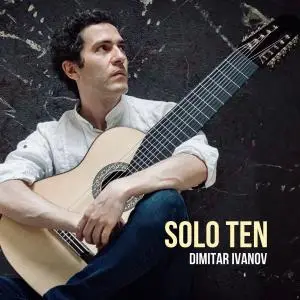 Dimitar Ivanov - Solo Ten (2019)
WEB FLAC (tracks) - 141 MB | Tracks: 10 | 40:03 min
Style: Jazz, Guitar | Label: Sony/ATV Music Publishing - Gadu Music
This album includes themes from eight original compositions by the composer and International acclaimed bassist Avishai Cohen including two of his arrangements of traditional pieces. All the ten pieces are from five different albums released by Avishai Cohen, and in this recording I combine them with rhythms, modes, ornaments and other stylistic features of Balkan traditional music. Those symbioses came both from my great appreciation of the music by Avishai and from my recent interests and roots in the Balkan music, evolved in different aspects and directions that I have explored and found. Avishai's use of odd-meter and his natural rhythmic abilities was also one of my basic motivations to go further and mix it with the Balkan idiom. The general musical structures I used are also related and inspired by those used by Avishai, creating a more intimate approach between different contexts and their musical features.