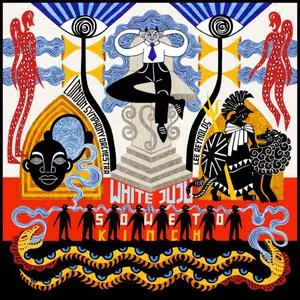 Soweto Kinch, London Symphony Orchestra, Lee Reynolds - White Juju (2022)
FLAC (tracks), Lossless | 1:12:26 | 424 Mb
Genre: Classical Jazz / Label: LSO Live
Adding politically charged spoken-word lyrics to instrumental jazz needs to be done with care, because if sloganeering is tedious to listen to once, it becomes unbearable on repeated exposure. The record containing it drops off one's playlist. Counterproductive or what? The British saxophonist and rapper Soweto Kinch, however, has pulled the trick off many times. From Conversations With The Unseen (Dune, 2003) through to The Black Peril (Soweto Kinch Recordings, 2019), Kinch has made the combination work because of the poetic rather than agitprop nature of his words and also because he does not overload his music with them, letting his saxophone do much of the talking.