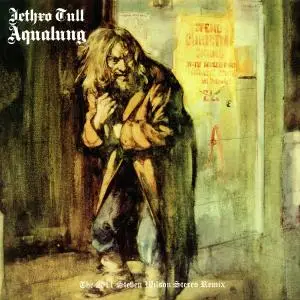 Jethro Tull - Aqualung (Steven Wilson Stereo Remix 2011) (2018) [LP,Deluxe Edition,180 Gram,DSD128]
Prog Rock | DSD128 (*.dsf, tracks), 1-bit/5.64 MHz
Run Time: 00:43:30 | 3.61 GB + 5% Recovery
Label: Chrysalis | Release Year: 2018
Deluxe vinyl edition of their best-selling 1971 multi-platinum album Aqualung. Released in March 1971 the album has sold in excess of seven million copies worldwide and went top 10 in the album charts in both the UK and US. The audio will be the 2011 Steven Wilson Stereo Remix and the packaging will contain a 24 page booklet all house in a hard card gatefold sleeve.