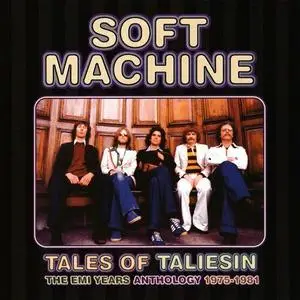 Soft Machine - Tales of Taliesin: An Anthology 1975 - 1981 (2022)
FLAC (tracks), Lossless / MP3 320 kbps | 1:28:03 | 519 / 200 Mb
Genre: Prog Rock, Psychedelic Rock, Jazz / Label: Cherry Red Records
Soft Machine were never a commercial enterprise and indeed remain unknown even to many listeners who came of age during the late '60s and early '70s, when the group was at its most visible peak. In their way, however, they were one of the more influential bands of their era, and certainly one of the most influential underground outfits. Soft Machine, one of the original British psychedelic groups, were instrumental in the birth of both progressive rock and jazz-rock.