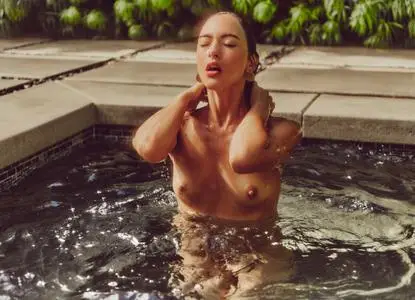 Genevieve Liberte - Damon Loble Photoshoot 2020
30 jpg | 1826*2739 | 35.47 MB
Genevieve Liberte
returns to us with this second gallery by
Damon Loble
. On the location of a sun-drenched backyard, Genevieve poses by the pool.
"I'm proud to say that my nature is to be compassionate and giving,"
she tells us of herself. While on set, Genevieve also told us about her interests outside of modeling.
"My passion is writing,"
she says.
"It is an outlet to keep the creative mind alive. My special talent is turning any situation into a poem or great short story."