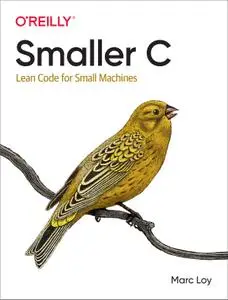 Smaller C: Lean Code for Small Machines by Marc Loy
English | June 22nd, 2021 | ISBN: 1098100336 | 314 pages | True EPUB | 141.01 MB
For makers looking to use the smallest microcontrollers or to wring the highest performance out of larger ones, the C language is still the best option. This practical book provides a solid grounding in C basics for anyone who tinkers with programming microcontrollers. You'll explore the many ways C enables developers and makers to get big results out of tiny devices.