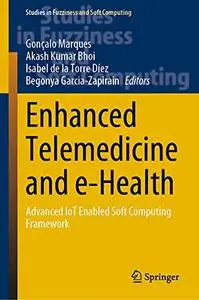 Enhanced Telemedicine and e-Health: Advanced IoT Enabled Soft Computing Framework
English | 2021 | ISBN: 3030701107 | 536 Pages | PDF EPUB | 39 MB
In recent years, new applications on computer-aided technologies for telemedicine have emerged. Therefore, it is essential to capture this growing research area concerning the requirements of telemedicine. This book presents the latest findings on soft computing, artificial intelligence, Internet of Things and related computer-aided technologies for enhanced telemedicine and e-health. Furthermore, this volume includes comprehensive reviews describing procedures and techniques, which are crucial to support researchers in the field who want to replicate these methodologies in solving their related research problems. On the other hand, the included case studies present novel approaches using computer-aided methods for enhanced telemedicine and e-health. This volume aims to support future research activities in this domain. Consequently, the content has been selected to support not only academics or engineers but also to be used by healthcare professionals.