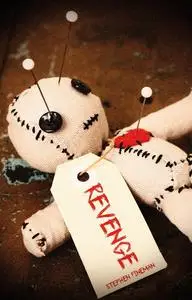 Revenge: A Short Inquiry into Retribution by Stephen Fineman
English | December 15, 2017 | ISBN: 1780238401 | True EPUB/PDF | 224 pages | 2.9/26 MB
Revenge is a primal force at the heart of conflict and justice—as ancient as humanity itself. It can be found in nearly all societies and, culturally, we are fascinated by it—as countless novels, dramas, films, and computer games attest. "Getting even" can restore the balance of relationships and bring order. It can fill the vacuum left by imperfect or unjust justice systems. It can rescue people trapped in oppressive conditions. But revenge can also get out of control; spirals of revenge are notoriously destructive and impervious to appeals for peace and forgiveness.
In this bold new book, Stephen Fineman lifts the lid on revenge, exposing its intriguing contours in arenas as diverse as the workplace, intimate relationships, the search for societal justice, war, and politics. He explores the psychology and experience of revenge and touches on more recent manifestations, like cyber-stalking and revenge pornography, in order to ask important questions: How best can we prevent the most damaging effects of revenge? When should retribution be tolerated, or even celebrated? If we are all potential avengers, what does that say about us?
In an age when digital media has created a new generation of armchair avengers, settling real or imaginary scores and starting-up new ones, Revenge is more than timely. Thoughtful and critical, Revenge tackles one of society's oldest and greatest vices.