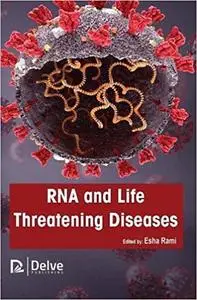 RNA and Life Threatening Diseases
by Rami, Esha;
English | 2022 | ISBN: 1774695073 | 256 pages | True PDF | 18.21 MB

A huge number of messenger RNAs (mRNAs) and non-coding RNAs must be accurately expressed for cells to function normally. These RNAs take a role in transcription, RNA processing, and translation. An in-depth examination of RNA-mediated genome regulation at several levels has been provided in the book RNA-based Regulation in Human Health and Disease. Starting with the Introduction of RNA, RNA as a therapeutic target, a further section examines the various diseases and significant potential for RNA-based medicines and diagnostics in the future. The book helps researchers, students and clinicians across the world who will find this book very informative as well as practical.